NO ACCOMPLISHMENT IS TOO SMALL
Kiddos completed their Handwriting Activity Workbook?
Give your child a gift celebrating their hard work and effort with a FREE Personalized Certificate of Achievement! Enter your details below to submit your order.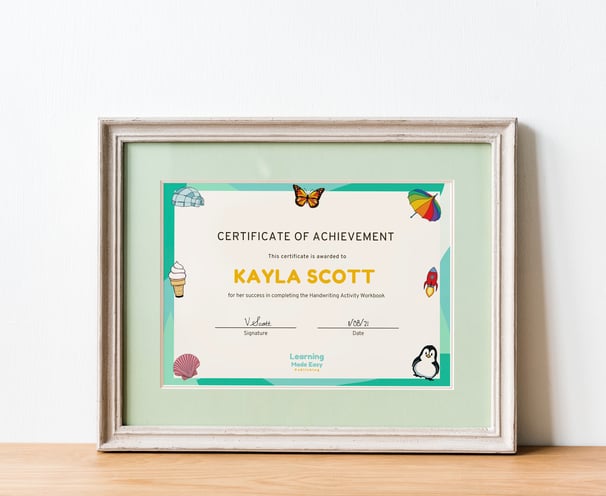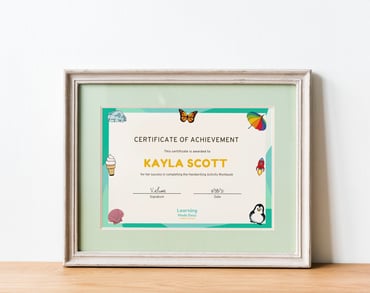 *Please note that this is a digital certificate. After processing, you will receive an email with instructions to download and print your certificate. Processing times are 2-4 business days.