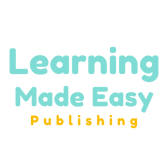 Pre-Writing Skills Worksheet Sets
START SMALL - DO BIG THINGS
Inspire a lifetime of learning with our quality toddler busy books. Our worksheets come in sets so you can introduce concepts as needed and have fresh activities ready for growing minds.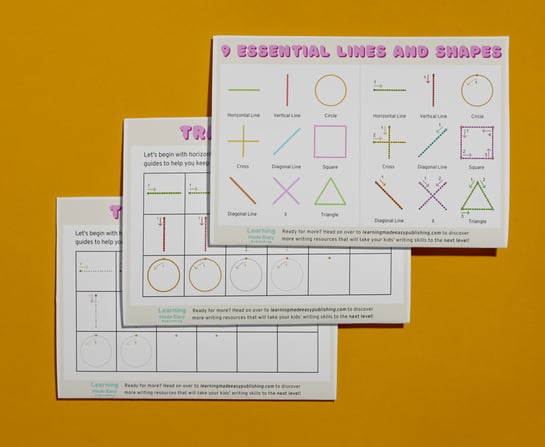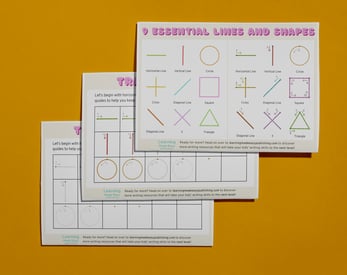 Created to be fun, interactive, and educational!
Encourage curiosity, comprehension, and nurture creativity while strengthening skills for the classroom, homeschooling, and family learning.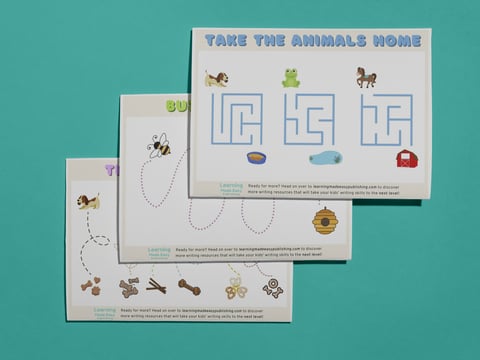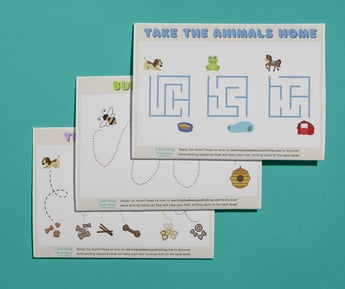 Simple, intuitive
learning
Suitable for young learners of all skill levels
Laminate pages for endless entertainment
Bright images and bold colors hold attention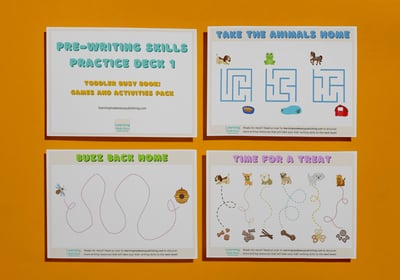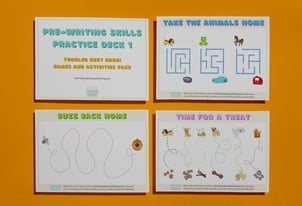 Toddler Busy Book: Games and Activities Pack
The Pre-Writing Skills Practice Deck 1 is an excellent way to keep your child entertained while they learn. They won't notice the time fly by!
From easy-to-learn tracing and drawing activities to painting with watercolors, these worksheets are designed to engage children and strengthen their hand-eye coordination.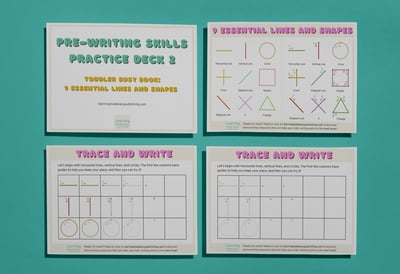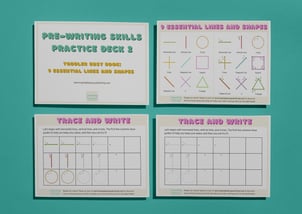 Toddler Busy Book: 9 Essential Lines and Shapes
The Pre-Writing Skills Practice Deck 2 takes all the stress and hassle out of learning how to write!
Our low-prep writing practice charts are designed to help kids master the 9 essential strokes that form every letter and number. These worksheets are easy-to-follow and allow young learners to work at their own pace.
LEARN MORE
Download, Print & Decorate
No waiting, No hassle
No more waiting for prolonged delivery times or shipping delays. Your digital files will be available for download a few minutes after you complete your purchase. Print at home or send the files to your favorite printer for instant beautification!
What's Included?
Deck 1: 11 Full-color interactive worksheets
Deck 2: 7 Full-color practice chart worksheets